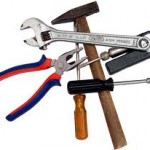 Companies that have service standards are not strict and rigid. Companies that have service standards are not stifling creativity in their service delivery. Companies that have service standards are not restricting innovation in the customer experience. Service Standards are empowering and are tools to make the job of the employee and the manager so much easier. Why? Because they make it very clear as to the behaviors that are accepted and not accepted in how one treats a customer, both internal and external.
Employees want to know what is expected of them. In fact, NOT knowing what is expected, is in the top six reasons as to why employees leave a company, according to Gallup. Employee want to be held accountable and for their colleagues to be held accountable to the same standards. When service standards have not been defined, this is impossible to do. Without service standards, employees make up their own or adhere to the standards they learned from a previous place of employment.
Service Standards create a consistency across an organization because they should be the same for all departments, 365 days a year and 24/7. Service standards are essential for a seamless customer experience. They should not change with the time of year, day of month, or the economy ups and downs. It becomes confusing to employees when they do.
You don't need to have a lot of service standards. The key is to choose three, four, or five, that will have a significant impact on defining the experience customers will have with your organization. For example, Ritz Carlton has three service standards, Walt Disney World has four service standards.
For managers, the job of managing becomes easier too. The service standards are freeing in that they let the manager manage the behaviors and not get sucked into becoming the "tough old manager" just because she is the one who is willing to call an employee out when they are exhibiting bad customer service behaviors. With clear service standards, managers are simply making sure that employees are adhering to the standards that were agreed upon in their hiring and are a part of the culture of the organization.
Chapter 4 of Unleashing Excellence has many examples of service standards that various organizations have chosen as the "rules of engagement" for providing customer service. These standards when prioritized, provide a template to employees in those moments of truth, to know how to make the best service decision. Service standards are core tools for delivering consistent excellent service.
I was just sent a wonderful blog that came from the Journal of Wawa CEO Howard Stoeckel.  Values Day to Remember  Wawa is a chain of highly specialized convenience stores located over a 5 state area in the upper northeast United States. The company's first store was opened in 1964 and their core purpose is to "simplify the lives of our customers". They offer superior quality foods, fresh brewed coffee, gasoline and ATM's.
Their core values include:
Value people
Delight customers,
Embrace change
Do the right thing
Do things right
Passion for winning
CEO Stoeckel walks the talk to instill these values and shares news and events to all employees through regular blogs. This one in particular is giving recognition to a highly deserving employee by the name of Samantha Eller who was awarded Wawa's 4th ever Dream Maker award. The recognition was presented to her in front of 150 cheering associates, her parents and family. Yes, it was quite a dream come true as Samantha's colleagues, friends and family all helped craft the perfect dream package which included a salon and spa trip, new wardrobe and a 5 day Disney cruise!
While extravagant, the CEO says the reward is trivial in comparison to the impact Samantha has had on her fellow employees. Every month, associates submit stories about their co-workers who exemplify the 6 core values. Samantha was selected from among 16,000 employees for her deep compassion and commitment to these values and her colleagues.
 In our chapter on Recognition, we talk about the importance of Recognition to "inculturate" the Service Philosophy and Service Standards into an organization.  Showing employees you appreciate and value the behaviors leads to repetition of the behaviors and they become contagious. Employees participating in acknowledging fellow employees allow their input and lets management free itself from the blame of favoritism that sometimes accompanies recognition that is always chosen by management alone. While wonderful to offer extravagant Dream Maker awards, the key we've found is really about the acknowledgement and "presentation" of the award. Simple recognition cards can be just as effective if done properly and sincerely. See example of a Sample Recognition Card